A recently published research in the Journal Of The Clinical Oncology (JCO) in September 2019 https://ascopubs.org/doi/full/10.1200/JCO.19.00126  revealed new findings in the treatment of premenopausal women with estrogen receptor-positive breast cancer. According to the authors (Kim et al, 2019), the addition of ovarian function suppression to the standard 5 years of the adjuvant tamoxifen in premenopausal women was the main purpose of this study. A total number of 1282 women < 45 years of age were treated with surgery and neoadjuvant or adjuvant chemotherapy then randomized to either tamoxifen only group (for 5 years) or tamoxifen and ovarian hormone suppression using a monthly Gozerlin (Zoladex) injections.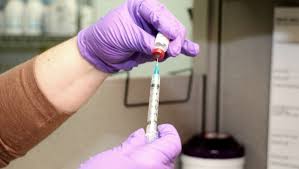 Results of the study
There were a statistically higher disease-free survival rates among patients who received both Tamoxifen and the Hormone suppression (91.1%) as compared  to those who received Tamoxifen only (87.5%), so it was concluded that the addition of the ovarian suppression to tamoxifen added an advantage in treating premenstrual  women with hormone receptor breast cancer as compared to Tamoxifen alone.
 

What are the expected problems of adding ovarian hormone suppression?
Although the research showed an improvement in the treatment outcome of premenstrual with ovarian suppression, the expected downsides of this treatment are many such as the development of menopausal symptoms such as hot flushes, sweating, tiredness, fatigue, osteoporosis or bone weakness and mood swings.
So, what is the solution?
Reversing the menopausal symptoms of these patients by giving hormone replacement therapy is absolutely contraindicated as this is against the principal of hormone suppression therapy. You can ask your health care professional for a non-hormone-related means to improve the menopausal symptoms due to hormone suppressive agents. Medical doctors sometimes advise starting low dose antidepressants especially those acting on the vascularity and improving the hot flushes.

 

Do you have any question? Need help?

Don't hesitate to contact us at this link

https://www.ontarionaturopathicclinic.ca/site/contact-naturpathic-dr-grimsby-niagara